Festa della Repubblica (Festival of the Republic) is a national holiday celebrated in Italy on June 2 each year. It celebrates the day when Italians voted to abolish the monarchy in 1946 so their country could become a republic.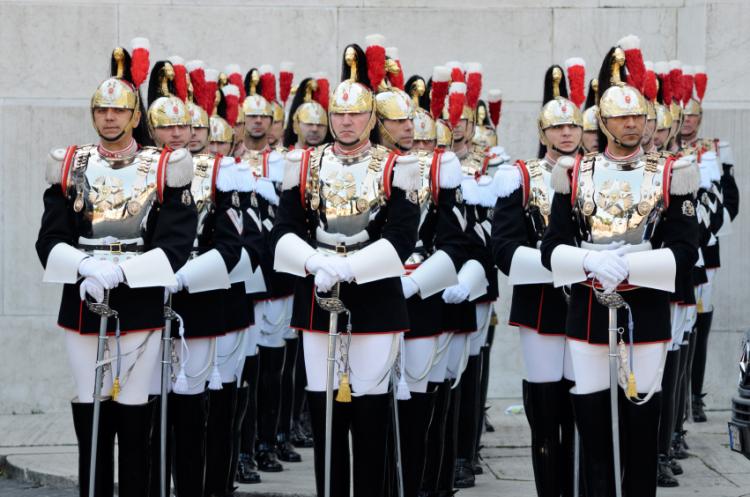 The day commemorates the institutional referendum in 1946, in which the Italian people were called to the polls to decide on the form of government, following WWII and the fall of Fascism.  With 12,717,923 votes for a republic and 10,719,284 for the monarchy, the male descendants of the House of Savoy were sent into exile and Italy became a republic.
Each year, a wreath is laid at the Tomb of the Unknown Soldier on Republic Day. The tomb has an eternal flame that was added on November 4, 1921, even thought the tomb, which was designed by sculptor Alberto Sparapani, was not completed until 1924.
To recognize this holiday, official ceremonies are held, as well as military parades, and the laying of a wreath at the Tomb of the Unknown Soldier, inside the Altare della Patria in Rome.
The Altare della Patria (Altar of the Fatherland), also known as the Monumento Nazionale a Vittorio Emanuele II (National Monument to Victor Emmanuel II) or Il Vittoriano, is a monument built in honor of Victor Emmanuel, the first king of a unified Italy, located in Rome. The monument occupies a site between Piazza Venezia and the Capitoline Hill.
Republic Day is a federal holiday in Italy and organizations and businesses that close include government offices, post offices, banks, schools and other educational institutions.